Join the largest international gathering of Korean adoptees

Note: Ticket refunds will be accepted on request through March 2023. Adoptees living in Korea may request a special discount (email info@ikaa.org).
Birth Family Search Update
For those who are also interested in birth family search this summer. Please see this update from NCRC (requires action by April 30th).
Coming Up:
April

Session List and Descriptions
Full Schedule and Logistics

May

Launch Pre-Gathering Virtual Events
Launch Conference App
Rethinking What's Possible
The 2023 IKAA Korea Gathering
July 10th to 16th 2023
We're excited to announce the next IKAA Korea Gathering taking place July 10th to 16th, 2023 at COEX and other venues in Seoul, Korea. Held every three years, the Korea Gathering is a unique opportunity to explore Korea while connecting with the global adoptee community. Explore new ways to discover and engage with Korea, lift up diverse adoptee stories and experiences, and facilitate connections and understanding. Thousands from over 15+ countries have attended past Gatherings. You can expect some similar programming from previous years, but we will also be making exciting new changes!
The theme of the IKAA Gathering 2023 is Rethinking What's Possible. International adoption from Korea is approaching 70 years old and Korean adoptee-led organizations have existed for over 35 years. The community has come a long way in grassroots community building, post adoption services, and advocacy. Today, we continue to see adoptees discovering the community and widespread digital technologies have enabled adoptees to find, connect, and collaborate in ways that weren't before possible.
Rethinking ways to build, explore, and empower our community
Build multi-generational and global connections to better understand our diverse community, and show what we can accomplish when we work together.
Explore new ways to discover and engage with Korean food, culture and history. It doesn't matter if this is your first time back or if you're an experienced traveler to Korea.
Empower adoptees and tell our own stories. As a community, we can acknowledge hardships and injustices. And we can celebrate our accomplishments and strengthen resilience through joy.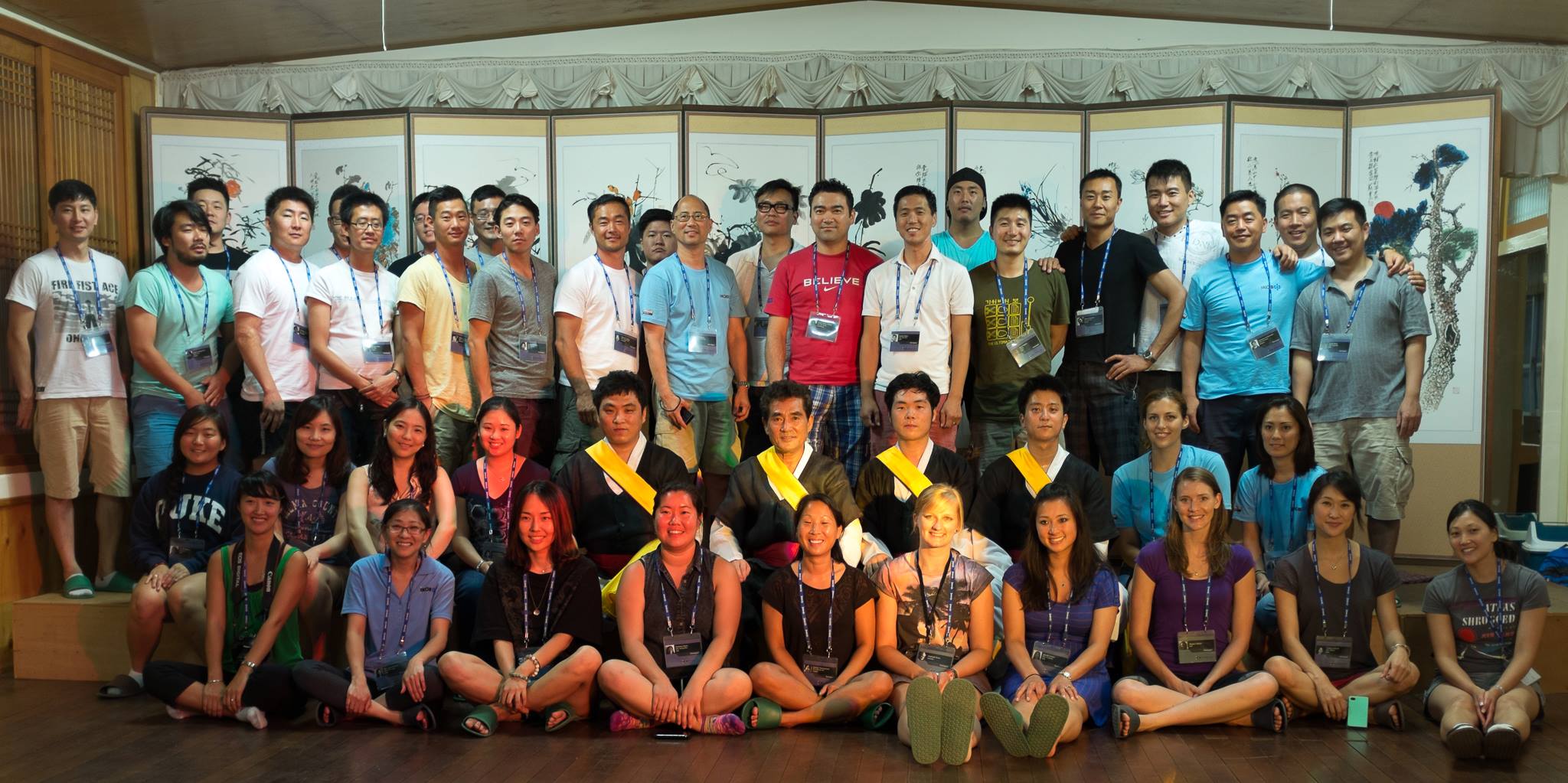 IKAA Gathering Itinerary
An initial view into the week of programming. Seoul tours, Korean food event, concert, and film screenings are being planned and are expected to be included.
Virtual Sessions (Pre-Gathering)
May 2023
Newcomers Welcome Reception
Monday - July 10 2023
Family Welcome Reception
Monday - July 10 2023
Opening Ceremony
Tuesday - July 11 2023
Opening Reception
Tuesday - July 11 2023
Research Symposium
Wednesday - July 12 2023
Presentations / Discussion Groups / Workshops
Thursday - July 13 2023
Presentations / Discussion Groups / Workshops
Friday - July 14 2023
Presentations / Discussion Groups / Workshops
Saturday - July 15 2023
Closing Reception
Sunday - July 16 2023
Closing Party
Sunday - July 16 2023
Virtual Sessions (Post-Gathering)
August 2023
COEX will be the primary location for the IKAA Korea Gathering. Programming, including the Opening Ceremony, Research Symposium, Workshops / Presentations / Discussion Groups, and more will be held at or near to COEX. COEX is located in Gangnam (south of the river). The location provides convenient access to public transportation like buses and the subway (line 2, 7, and 9). See COEX's site for directions and map.
Accomodations
We recommend that attendees stay near COEX for convenience. One major advantage of this location is the number of accommodation options in the area. There are a number of hotels which are walking distance to COEX. Additionally, past participants have stayed at Airbnbs and Guesthouses. The map below shows hotels in close proximity to COEX. See the full map and list/links of nearby hotels here. They vary in size, amenities, and price point. Overall, participants have many options for accommodation and can stay in close proximity to other attendees.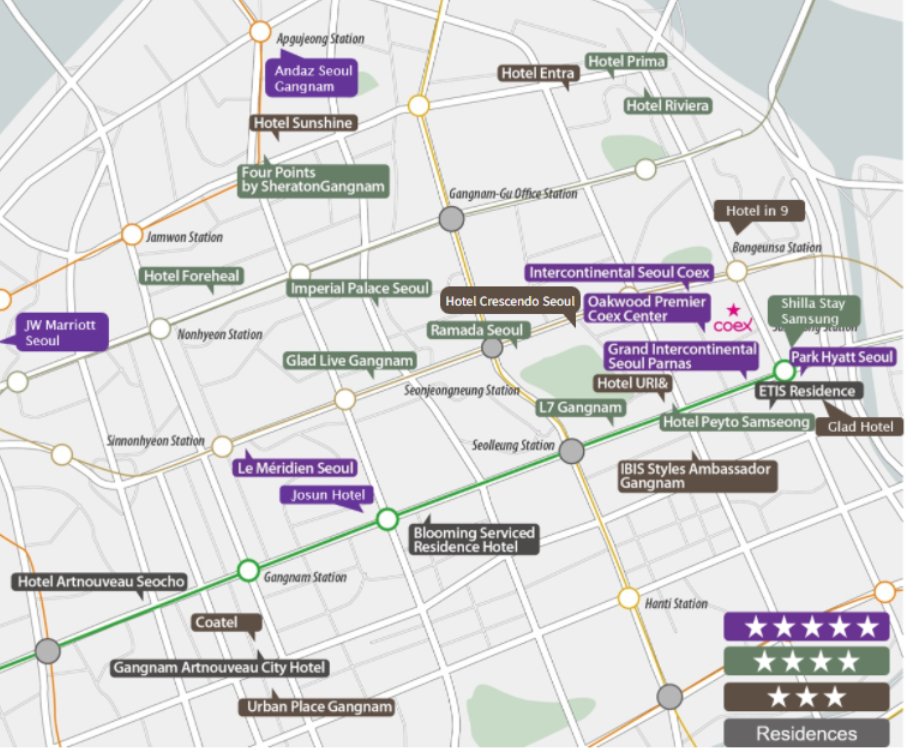 Frequently Asked Questions